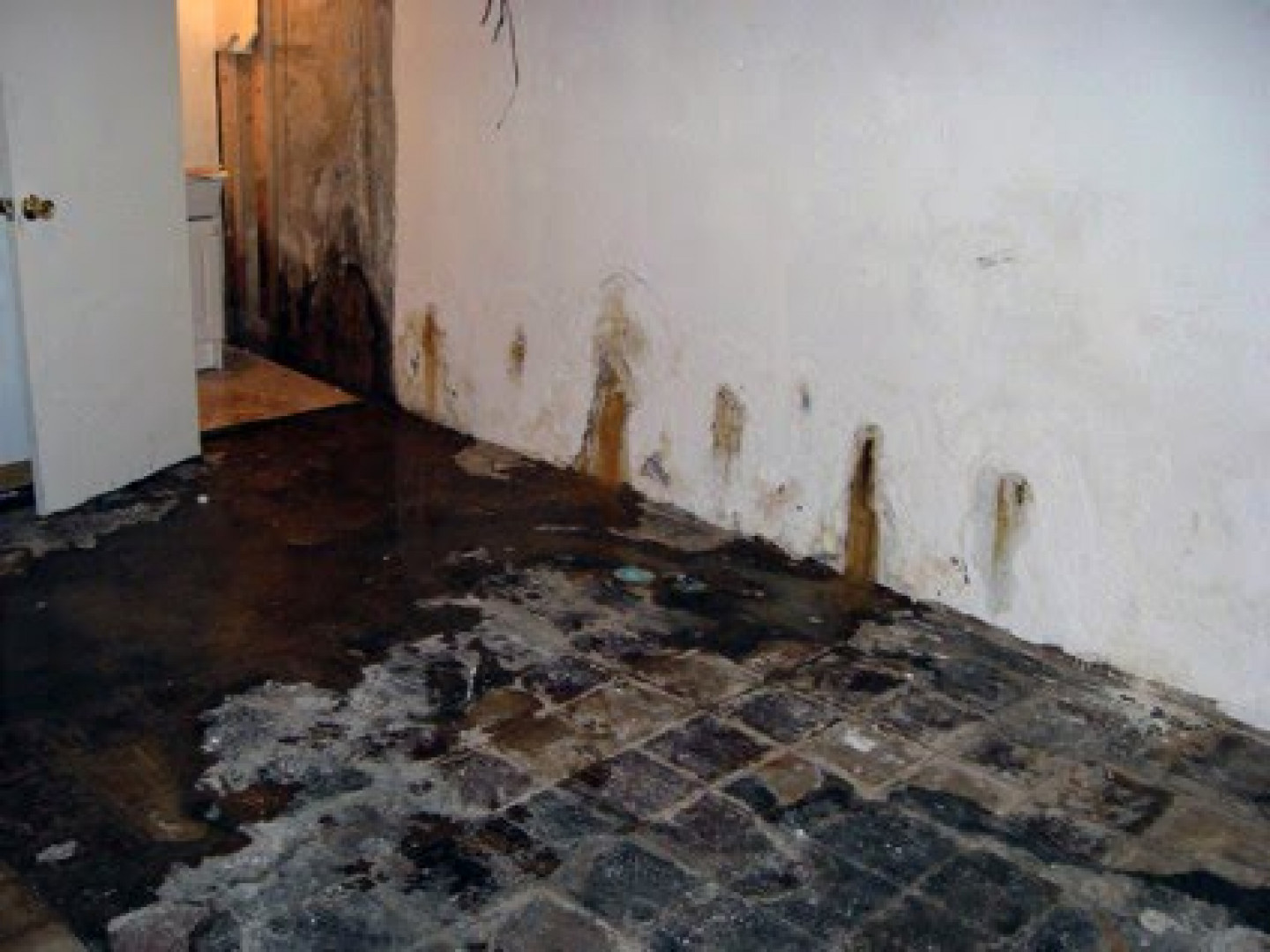 We repair tie rod hole leaks by using our patent products and repair methods.
Tie rod hole leaks can appear as a quarter size stain or a small water line that leaks down to your floor.
Our technicians can service 1 tie rod hole or your entire basement's tie rod holes in one visit.
Tie rod hole leak repairs are offered by Mr. Sponge Waterproofing, Inc. While these repairs are considered small by most waterproofing companies, we service this condition more often than any repair.
If you are thinking of finishing off your basement, you should consider having all your tie rod holes properly sealed before starting your project. This will save you on potentially costly drywall damage and repairs in the future.
WHAT ARE TIE ROD HOLES?

Tie rod holes result from the original construction of your home.
In many cases, concrete forms are hand built from wood and held together during the cement pour with 5/8 steel rods every 18 inches by two rows being approximately one foot high from the floor and five feet high. Aligned vertically with each other, the two rows are left after the removal of the forming walls and rods. These holes commonly called "tie rod holes" are one of the most common of all basement leak problems. If your home has tie rod hole leaks, they can be repaired permanently with our scientific approach.
Our company has approved patents for our tie rod hole products and process from the United States Patent Office. We utilize a water activated swell plug that fits into the 5/8" tie rod hole opening.
We NOW offer our TRX® Swell Plug for home owners to repair tie-rods holes themselves.
FIX TIE-ROD HOLE LEAKS YOURSELF
WITH THE "TRX® SWELL PLUG"

User friendly and easy to apply
Second stage - permanent water activated swell shaft
Utilizing the same sealing techniques used in-field by Mr. Sponge Waterproofing
Found on http://www.mich.gov as a "Michigan Made Product"
First stage- Instant water shut off by plumberized fit
Cost effective - no quicker or cheaper solution on the market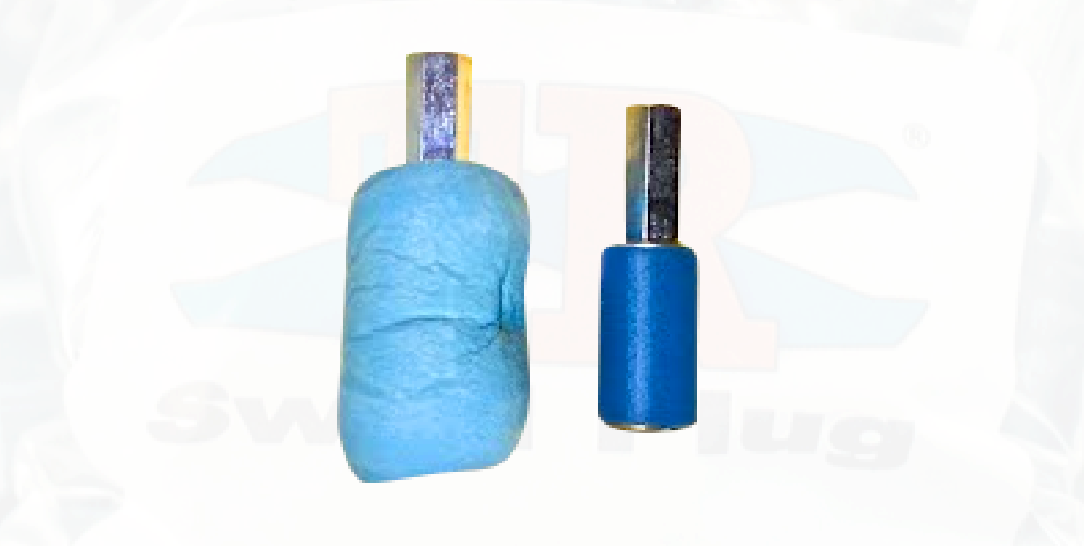 This photo shows as activated TRX® Swell Plug on the left and an unactivated TRX® Swell Plug on the right. After installation into the tie-rod hole the TRX® Swell Plug will activate with the presence of water causing a long term seal. TRX® Swell Plug is US Patented.
If you are looking for a specialized owner-operated company to fix your leaks, you have found your solution in Mr. Sponge Waterproofing. We look forward to helping solve your basement leak problems.