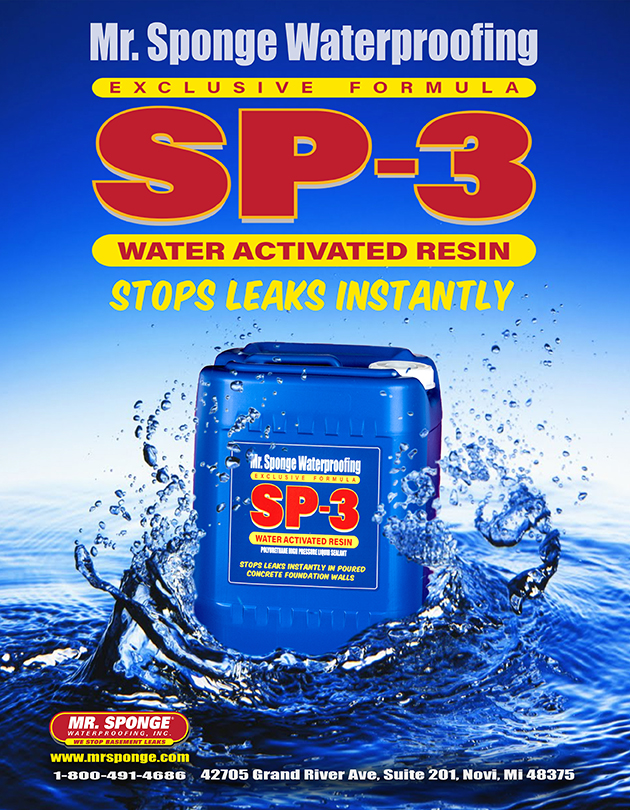 WE USE SP-3 PROPRIETARY WATER ACTIVATED POLYURETHANE TO STOP BASEMENT LEAKS

SP-3 is a single-component water activated resin, injected in one application with no added activator. This one-step process ensures an appropriate blend of polyurethane-based waterproofing material on every job.
Once injected under high pressure, SP-3 fills the openings all the way to the outside of the foundation.
SP-3 reacts within 40 seconds creating a lasting bond that is pliable and elastic
Why does Mr. Sponge Waterproofing, Inc. have proprietary polyurethane? Because with the amount of leaks we service and warranty, we want to ensure that we have polyurethane that performs to our high specifications and will not fail. With our own polyurethane and our owner operated service, we provide the highest control and application possible in leak prevention services.
"Look to Mr. Sponge for Urethane Injections to repair basement wall leaks," says America's Master Handyman ® Mr. Glenn Haege, The Detroit News, publication date September 22, 2009.
SP-3 POLYURETHANE vs. EPOXY
THE DIFFERENCE BETWEEN POLYURETHANE AND EPOXY INJECTIONS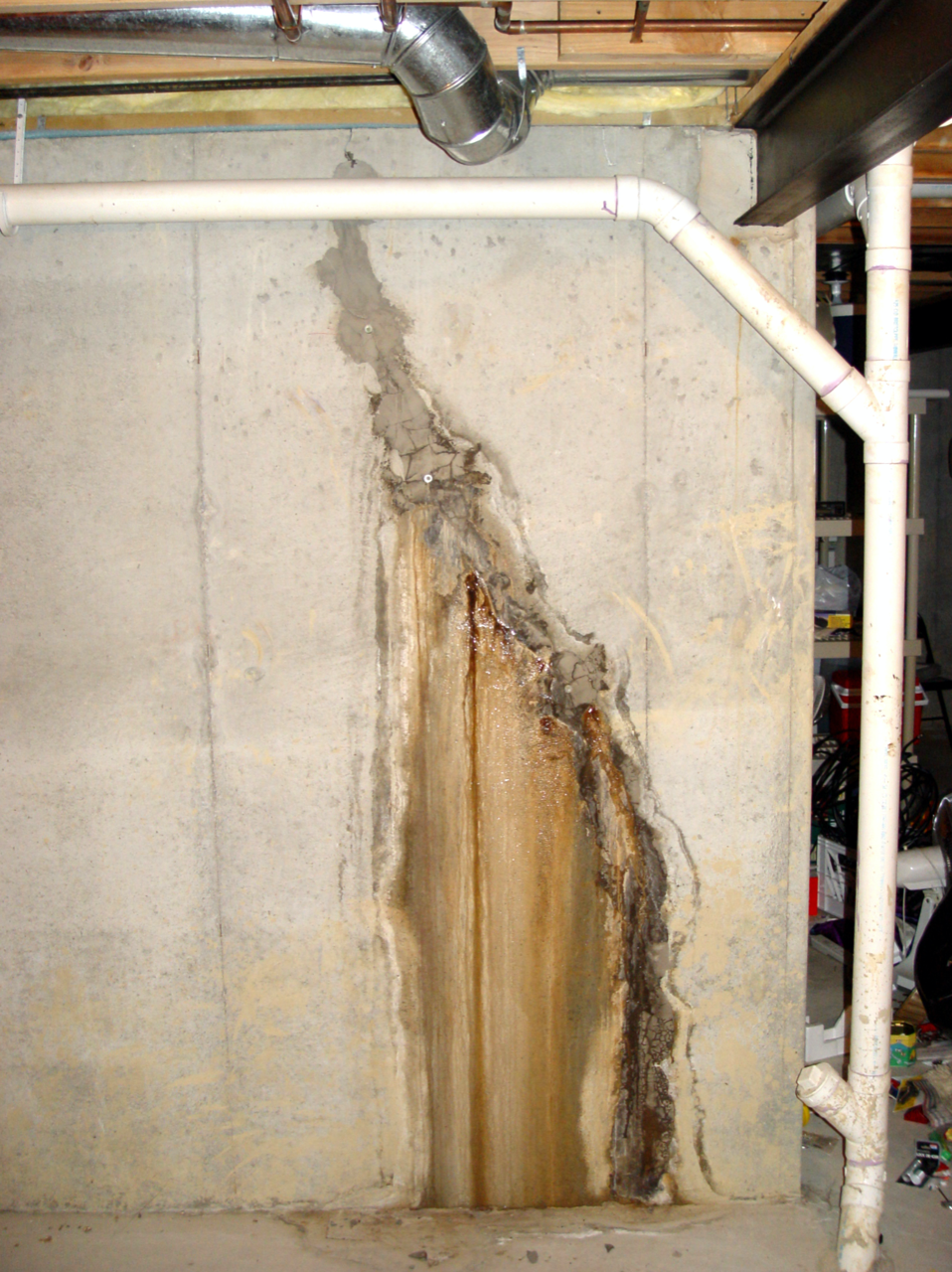 Epoxy is injected with the hand held "Jake gun" which can only produce around 90 p.s.i.
Epoxy cures very hard and is also susceptible to opening between the seal and the concrete surface when there is any movement or hydration of the concrete. Epoxy will not adhere or react to wet surfaces.
Epoxy will not adhere or react to wet surfaces. Epoxy injections started in the industry around the 1980's. The technique utilizes a "Jake gun," or hand held caulking gun to push epoxy through the wall crack. In our opinion there are many reasons why epoxy injections fail.
Epoxy's are very thick. This "jake-gun" injection system cannot deliver the material all the way through the crack, which is an average 10 to 12 inches deep.
Polyurethane injections are applied with high pressure pumps that deliver an average injection pressure of 1200 to 3000 p.s.i. This pressure along with our SP-3 polyurethane will travel through the depth of the wall to the outside (soil side).
SP-3 cures are very pliable, unlike epoxy which is hard and brittle. This pliability allows for shifting and hydration.
High pressure injection waterproofing is dependent on the service tech. At Mr. Sponge, the owners apply all in-field waterproofing services.
Unlike epoxy, our SP-3 has very low viscosity of 12 cps, which allows maximum travel throughout the foundation wall crack and saturation to the exterior.
SP-3 reacts to wet conditions creating a permanent seal.
Our experience dates back to 1967 with interior waterproofing, with our owners having a certified builders license in the State of Michigan.