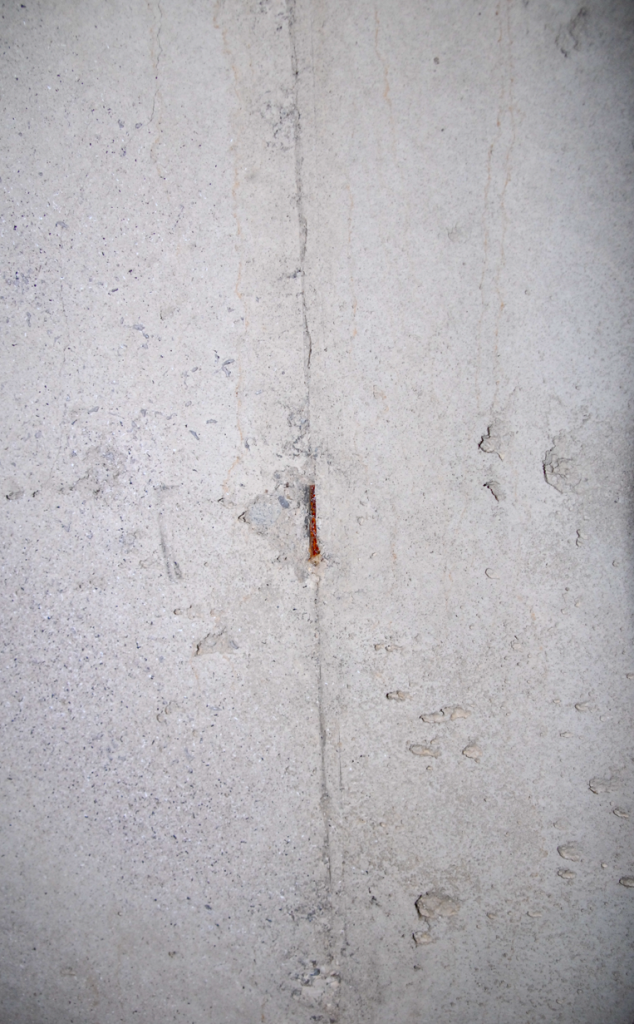 Snap Ties are metal bars that are broken off flush and left inside the wall.
Concrete wall forming systems that are used to construct a basement wall will either have a conventional hollow tie rod hole left from the forms, or a flat metal bar called a Snap Tie.
When Snap Ties leak, Mr. Sponge Waterproofing can repair from the interior by pin-point injecting our water-activated SP-3 Polyurethane to fully stop the leak.
At Mr. Sponge Waterproofing, we are specialists in stopping water entry coming in thru poured cement walls. Regardless if you have water entry in wall cracks, tie rod holes, honeycombs, or I-beam pockets, we can instantly stop the water. Utilizing our proprietary SP-3 blend of water activated polyurethane, we stop the path of water using our high-pressure application.
Mr. Sponge Waterproofing is a privately owned Michigan corporation where its owners perform all the work. Locally sourced in southeast Michigan, the owner operated concept gives homeowners the highest possible quality and care on all service calls.
In 1996, Mr. Sponge Waterproofing developed its own unique blend of polyurethane. Their blend called SP-3, has been tested and applied for over 25 years for both private and professionally managed condominiums and townhomes. On the professional managed property side of our business, they have many clients with over a 30-year history with their company.
Mr. Sponge Waterproofing developed the first and only patented tie rod hole leak repair device that is now available for purchase in the United States. The TRX Swell Plug allows homeowners or maintenance staffs to fix their own leaking tie rod holes without the expense of a contractor.
Contrary to popular belief, tie rod holes cannot be fixed long term with a cork or as-seen on TV products, it actually requires a device designed specifically for that purpose alone, based on years of testing and design.
If you are looking for a specialized owner-operated company to fix your leaks, you have found your solution in Mr. Sponge Waterproofing. We look forward to helping solve your basement leak problems.