ELECTRIC BREAKER - FUSE PANEL LEAKS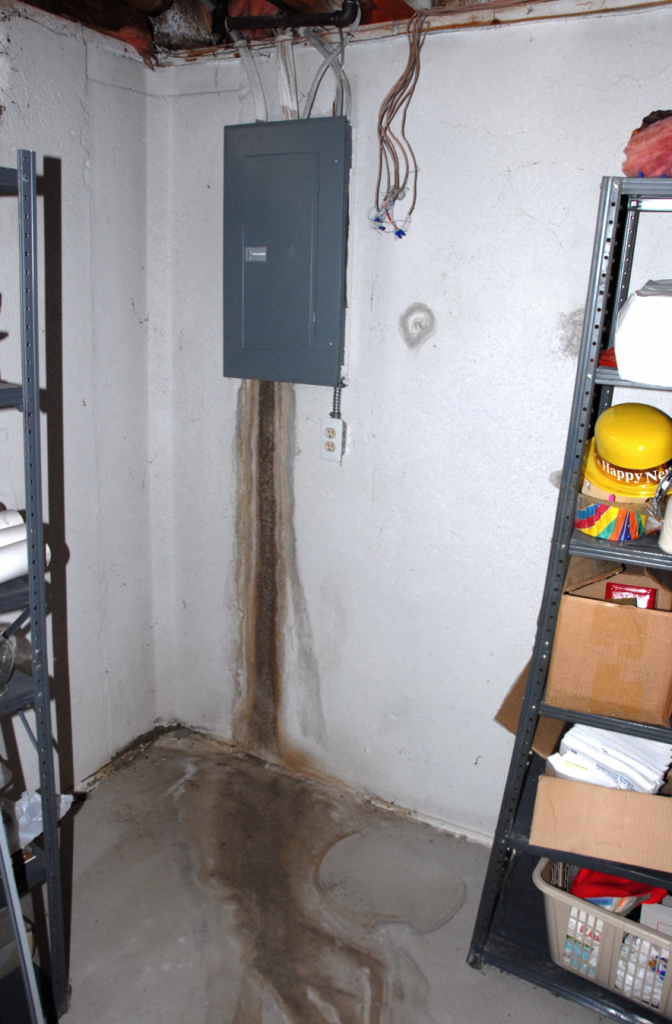 Some tie-rod holes are left unsealed behind the electric panel and become a major water leak issue.
We can seal through the wall without removing the electric panel by using our water-activated polyurethanes.
In the case where wall fractures are behind the electric panel they may have to be removed by a certified electrician prior to sealing.
Waterproofing specialist of poured cement walls own and operate Mr. Sponge Waterproofing. Their specialty is wall fractures, tie rod holes, honeycombs and I-beam pocket leaks. Shutting off the path of water is their strength as they service homes with their own blend of SP-3 polyurethane. Their specialized process of delivery into the basement walls is accomplished through high-pressure pumps.
As a privately owned Michigan corporation, you will get an owner on every service call. Bringing over 50 years of experience rooted from the original family-owned business in 1967, coupled with their builder's license, makes Mr. Sponge Waterproofing the foremost leader in southeast Michigan basement waterproofing.
Over 25 years ago, the owners of Mr Sponge Waterproofing blended their first batch of SP-3 polyurethane, giving them their own unique proprietary blend. Application of SP-3 polyurethane has sealed thousands of private homes, professional managed condominiums and townhomes.
Being the first anywhere in the United States, the owners invented the one and only patented tie rod leak seal device called the TRX Swell Plug. This swell plug affords homeowners and maintenance staffs the opportunity to repair leaks themselves instead of hiring an expensive contractor. For years the only suggested way to fix a leaking tie rod hole was a cork with hydraulic cement or silicone caulk. This simply didn't last because the cork breaks down over time. Throwing the corks away and using the TRX Swell Plug, with its unique water-activated body, customers receive a permanent seal that will last as long as the concrete structure.
If you are looking for a specialized owner-operated company to fix your leaks, you have found your solution in Mr. Sponge Waterproofing. We look forward to helping solve your basement leak problems.