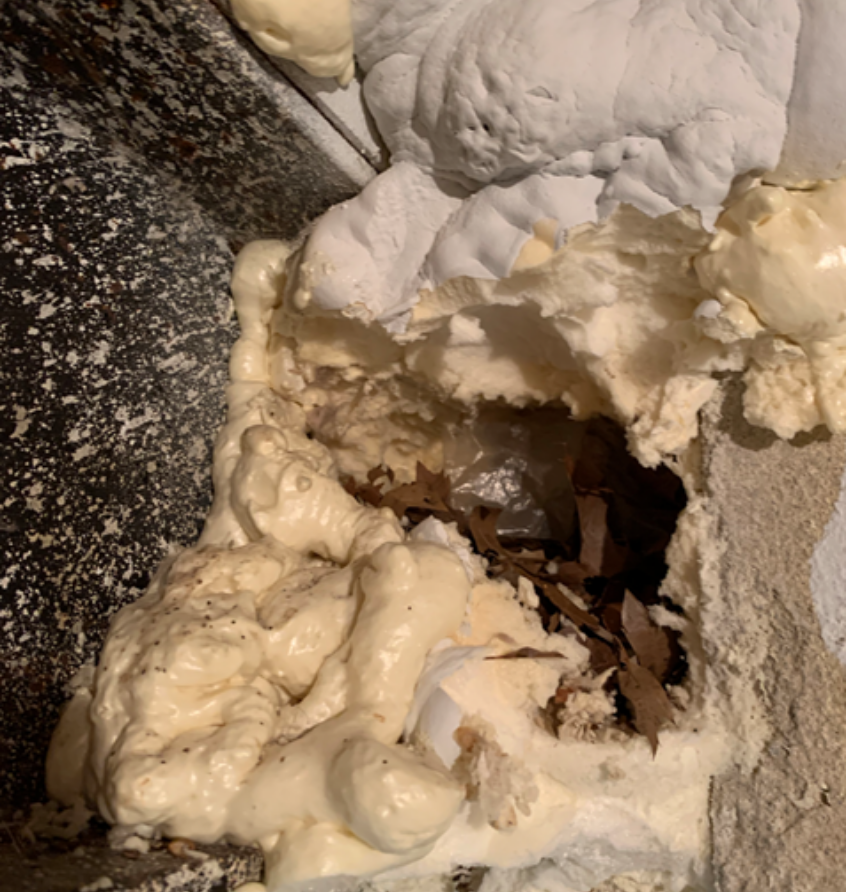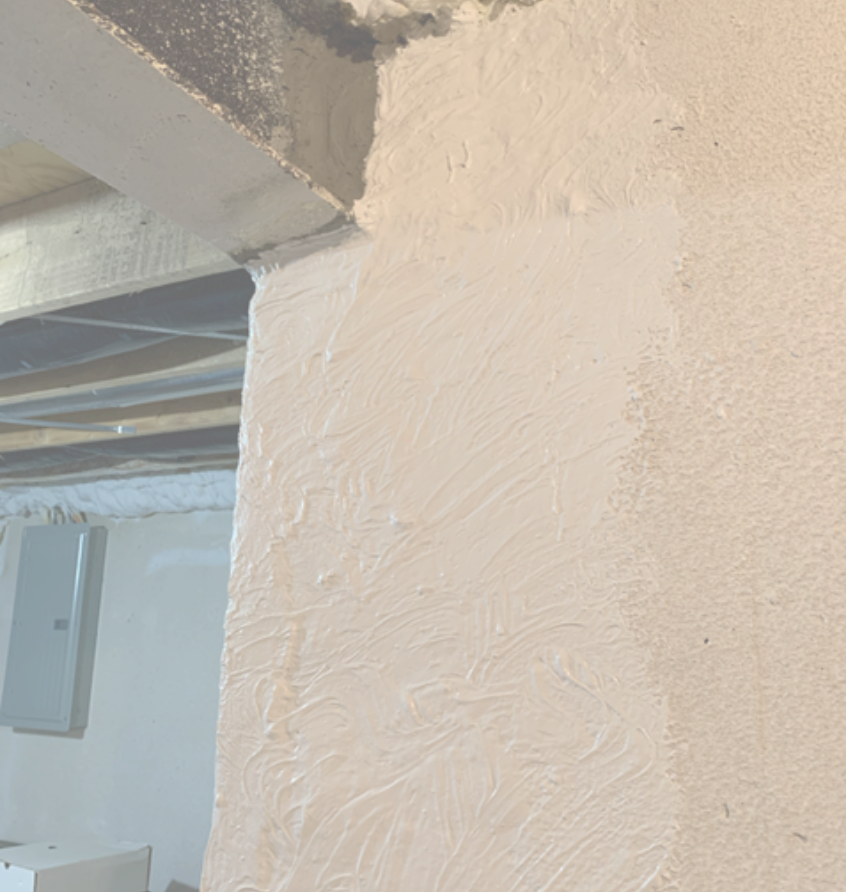 Mr. Sponge Waterproofing recently solved this failed I-Beam pocket. The home owner tried using spray foam insulation initially. We repaired by rebuilding a concrete cavity and injecting SP-3 polyurethane.
soil side of the wall crack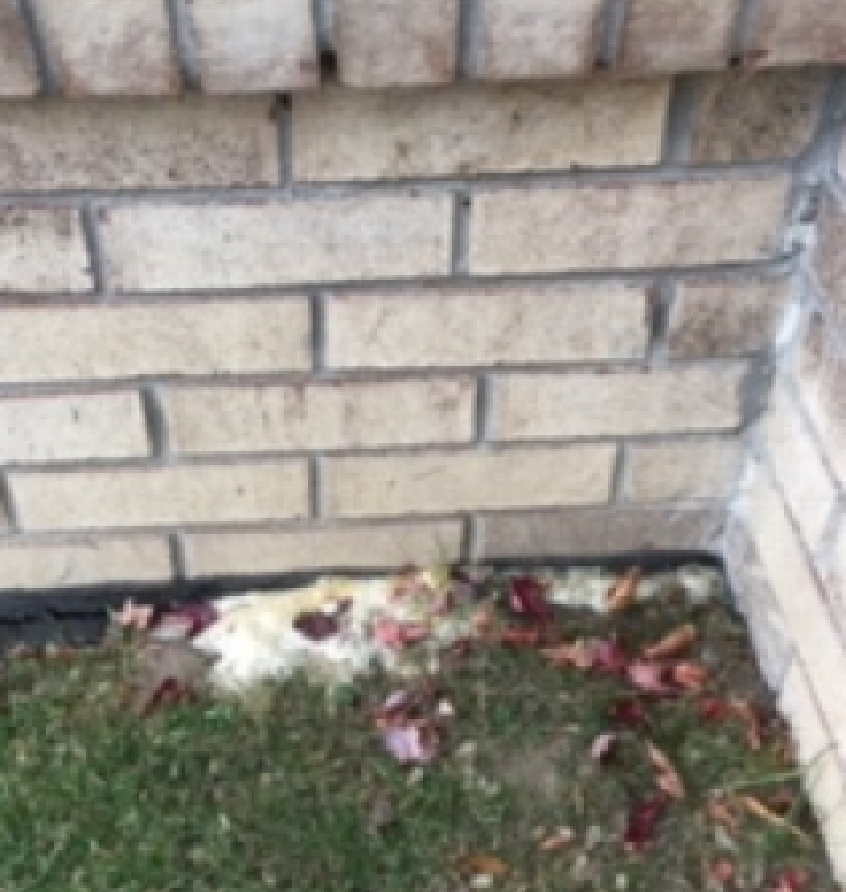 This is an example of how SP3 expands and reacts to the soil side of the wall crack that we were injecting from the interior.
Back in the 1970's, some waterproofing companies were repairing cracks by installing a drain tube in the wall and draining through the wall to the outside perimeter drain lines.
Here is an example of where the drain tube finally failed and spilled onto the floor.
Here is an example of where the drain tube finally failed and spilled onto the floor. We removed the drain tube, rebuilt the cement wall, and solved by injecting SP-3 polyurethane.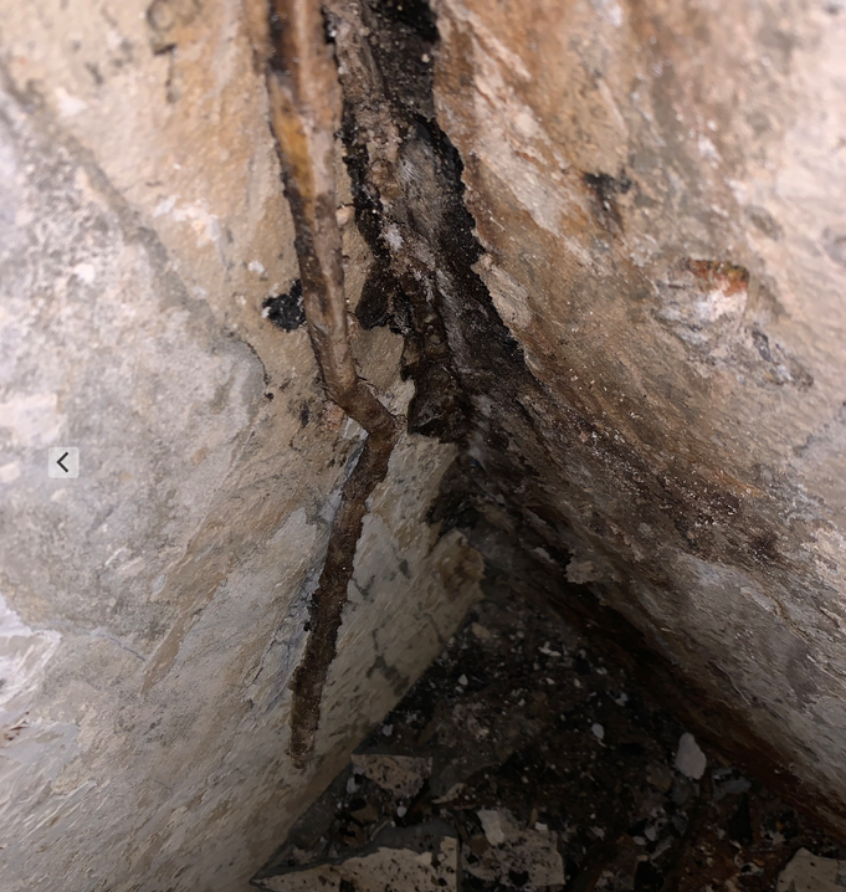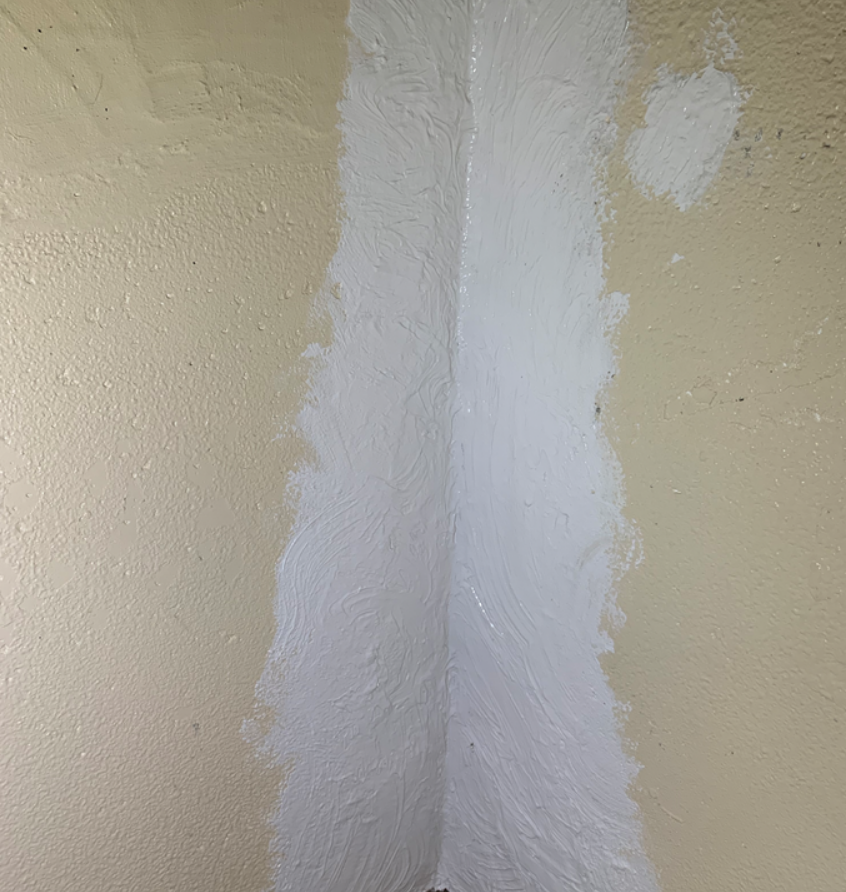 This is an example of the type of obstructions we can creativity work around.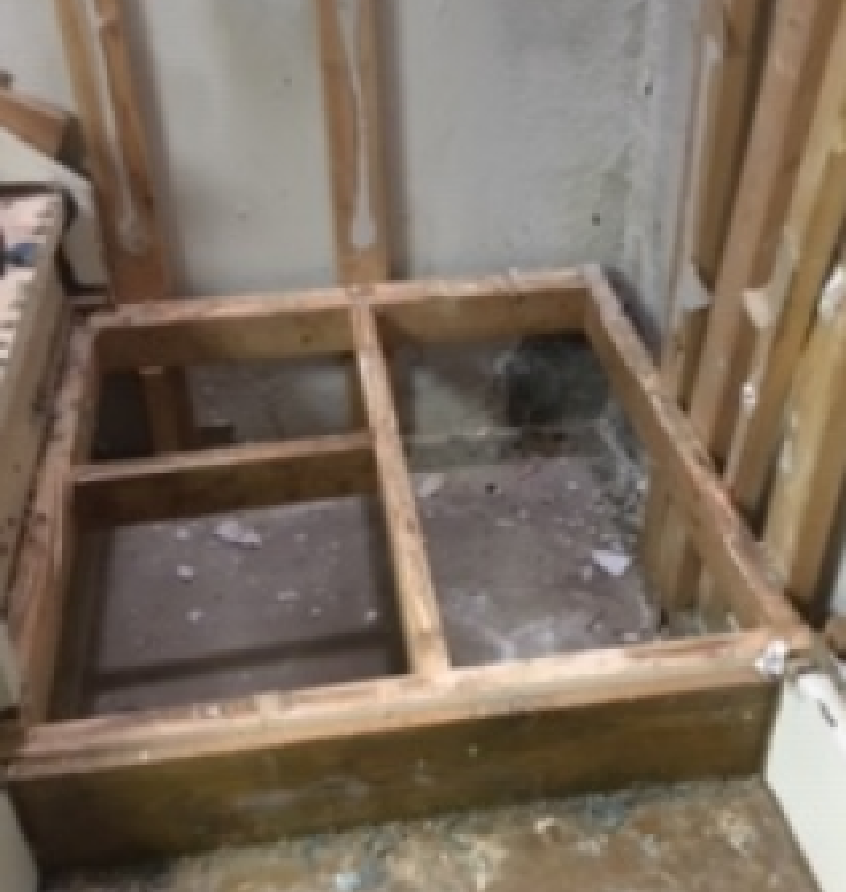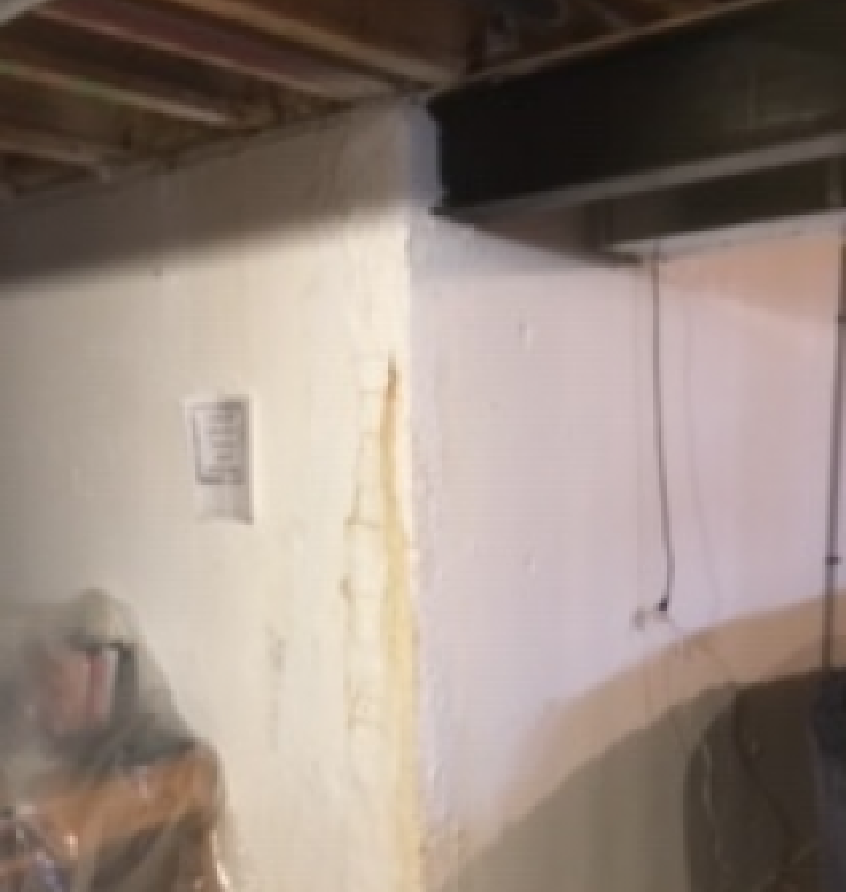 This is an example of an outer corner crack leak that we can repair and give you a 20-year warranty on.
Customer Responses

Through the condominium management and maintenance business I have used Mr. Sponge for over 20 years as the exclusive go-to service provider who STOPS basement/foundation leaks! They never fail to provide ultra-professional, clean, courteous — and INTELLIGENT service. I have contracted for their services at literally hundreds of condominium homes, over several decades, and cannot recall ever having even one of their repairs fail. When they fix a basement/foundation leak it is FIXED FOR GOOD!

I could go on, but my main point is that there is not one other basement/foundation water leak repair company in the Southeast Michigan area that is better than Mr. Sponge Waterproofing.


I had a leak in my basement that I was extremely concerned about. I have a finished basement and was afraid that I would have to rip out the drywall and more, which could be quite costly. After making an appointment for an inspection, Dean called me right away to confirm the appointment. To my surprise, he came out immediately. Talk about a breath of fresh air with regard to customer service. I have never encountered a company that was so willing to assist. The customer service alone is worth it. Dean was extremely patient with me even though I was asking a ton of questions, which is much appreciated. I was a ball of stress when he had arrived but quickly calmed down once he assessed the wall. He was upfront and kind. I would definitely recommend Mr Sponge Waterproofing to my family and friends.

Erin Bridges
Happy Client
The estimate was done one line thru pictures. Sent them in and got a response in minutes that they were looking at the pictures and would get back with me and the next day they did and had a scheduled repair. Date in less than 12 hrs. Could have had it next day but I was not available. The Tech Dean Arrived on time went over the estimate and then went over the process and what I would need to do after he left. He did the repair cleaned up his work area checked out what he had done to make sure all was ok. Quick, clean efficient, and if it ever leaks he will come back. Great company and would definitely recommend and use them again if needed. This company was recommended by a friend that had used their services before! Could not have asked for a better outcome! Let it rain! Ray L in Woodhaven, Mi

Ray Lucarelli
Happy Client
My mother-in-law, Cathy, has nothing but good things to say about Mr. Sponge! Her experience with this company has been very positive. She is very pleased with how knowledgeable, trustworthy, and dependable Mr. Sponge has been. She would use this superb company over and over again.